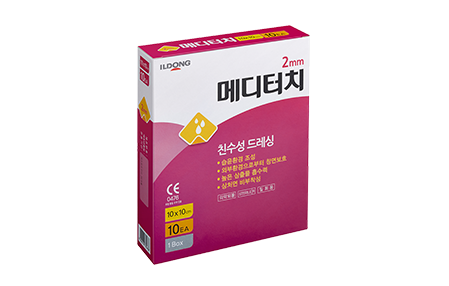 Meditouch 2mm
Product classification

OEM

standard

5cm x 10cm / 5cm x 20cm / 5cm x 30cm
10cm x 10cm

Place of sale

Il-Dong (080-022-1010)
Appearance

Rectangular or square dressing with light yellow or milky hydrophilic polyurethane foam attached to light yellow or translucent water vapor permeable film.


Efficacy · Effect

Used for dressing of lower ulcer, pressure ulcer and surgical wound.

Product Feature

It is a hydrophilic foam dressing that does not stick to the wound surface.

Notes and Prohibition

[Precautions]
Careful when used with Hydrochlorite solution (such as Eusol) or Oxidizing Agent such as Hydrogen peroxide Water, since the foamable filler may be destroyed
목록