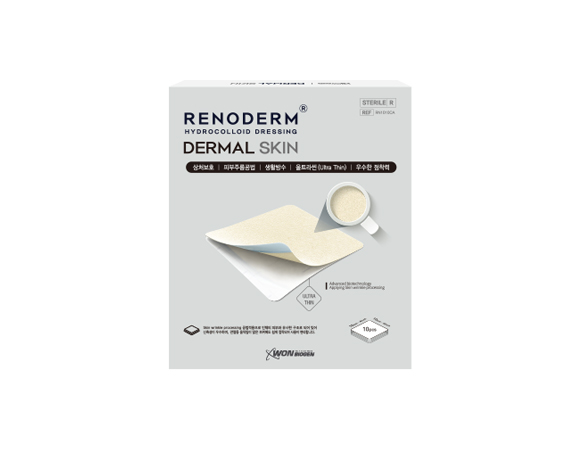 Renoderm Dermal Skin
Classfication

Quasi-Drug

Size

10 x 10cm
20 x 20cm

Efficacy

Absorption and protection of secretions from wounds
Usage

Apply 1 sheet to the affected area once to several times a day.

Precautions


In addition to infection, if you have a wound healing disorder such as diabetes, consult your doctor before use. It cannot be used on infected wounds.

Consult your doctor in the following cases.

-When the wound shows signs of infection (severe redness, fever, swelling, or pain)
-When wound healing does not start within 4 days

Storage and management method

1. This product is a single-use product and its reuse is prohibited.
2. Avoid high temperature and humidity, and store at room temperature.
3. Keep out of reach of children.
4. Avoid direct sunlight and store in a clean place.

Exp. Date

36 months from date of manufacture

Storage

Store at room temperature (1~30℃), airtight container
목록